Introducing Riptide Pools, a fantastic alternative to traditional swimming pools.
With a comprehensive range of swim spas, Riptide has a model to suit you and your lifestyle. From the Hydros, with its compact hot tub and counter-current combination, right through to the heavyweight Poseidon which features a high specification hot tub married to a powerful exercise pool for vigorous exercise.
Read on and decide which is the right Riptide model for you!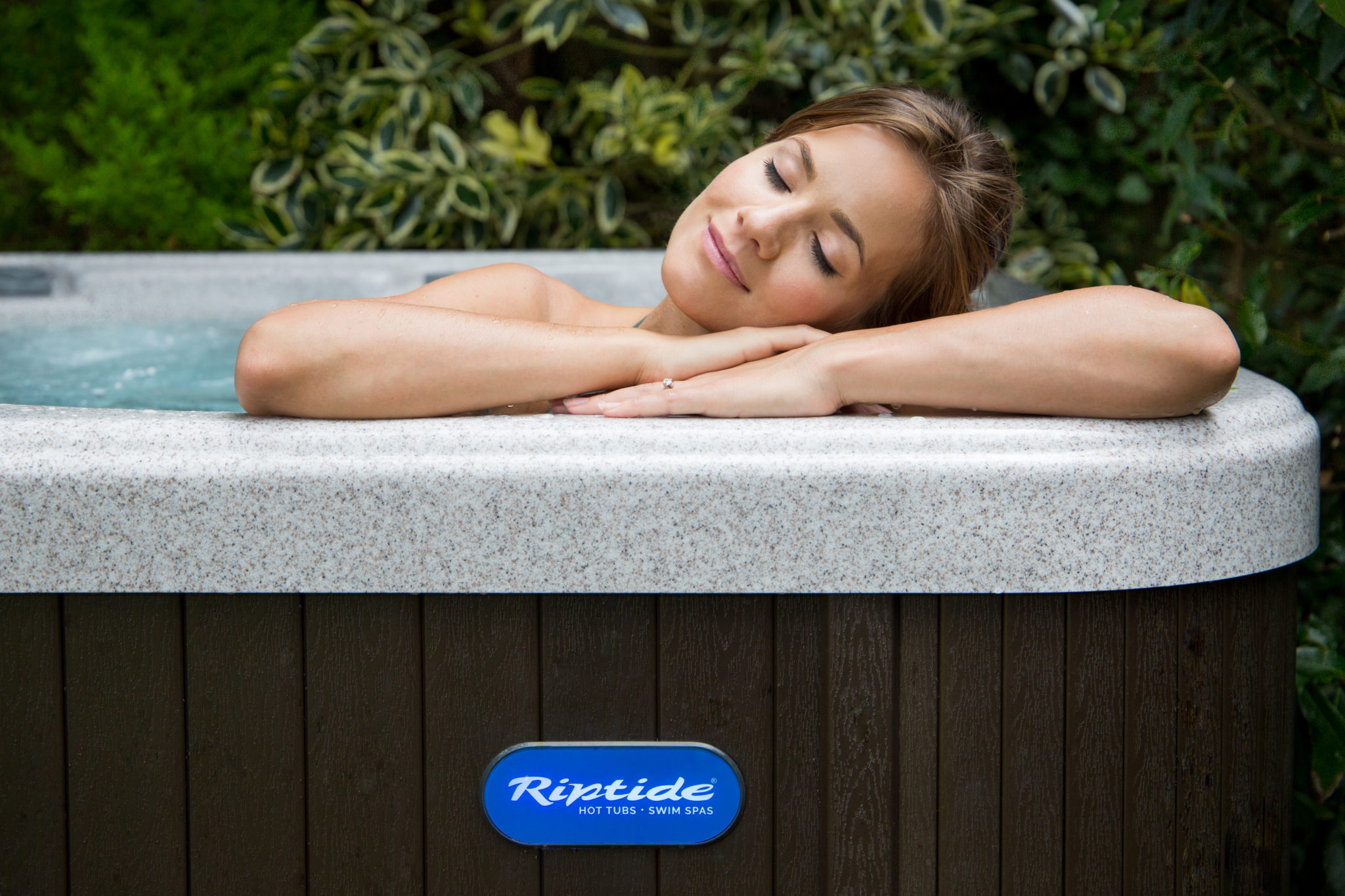 One volume of water with spa and swim combined. The hot tub end features powerful hydrotherapy jets for relaxing, the swim end features powerful counter current jets to swim against.
The spa and swim areas are in separate volumes of water with dedicated temperature controls. Adjust the temperature to suit the activity in each end – warmer water in the hot tub end for relaxing, cooler water in the swim end for exercise.
Single volume of water with a superior depth of 1.5m and featuring wide-mouth high volume counter current pure water jets that create no air bubbles. Extra features include a swim line to help maintain the correct position in the pool in relation to the counter current jets.
As the Atlantis and Nautilus are designed purely for exercise they have no hot tub features. Owners who also want the benefits of a spa can purchase a separate hot tub in matching shell and skirt colours.
Please use the links below to browse our range.
The table below shows a summary of the counter-current options available on each model in the Riptide range, to help you to configure your perfect pool.
| | | | | | |
| --- | --- | --- | --- | --- | --- |
| | Round Swim Jets | River Stream Jets | Turbo Jets | Inverter System | Swim Pole System |
| Athena Elite Premium | | | X | X | X |
| Athena Elite Luxury | | X | X | | X |
| Poseidon Elite Premium | | | X | X | X |
| Poseidon Elite Luxury | | | X | | X |
| Poseidon Hydro | | | X | | X |
| Aqua Life Elite Premium | | | X | X | X |
| Aqua Life Elite Luxury | X | | X | | X |
| Aqua Life Hydro | | | X | | X |
| Atlantis Elite Premium | | | X | X | X |
| Atlantis Elite Luxury | | | X | | X |
| Atlantis Hydro | | | X | | X |
| Nautilus Elite Premium | X | | | X | X |
| Nautilus Elite Luxury | X | | | | X |
| Nautilus Hydro | X | | | | X |

Designed for when only the best and biggest will do.
The beautiful, elegant lines of your pool will brighten the dullest day, and at night the colour changing water edge lighting will turn your swim spa into an inviting, warm aquatic exercise and play area. Owning an 8m/9m pool means more space for the family to splash, play and swim in.
"With a superior depth of up to 1.54m the combination pool provide powerful turbo counter current jets for the ultimate swimming workout. For relaxation the spa end features a full length lounger plus jetted seats, all with an array of powerful hydrotherapy jets.
The pool end has steps for access which also double up as cool down seats. The pool end and spa end have separate water temperature controls that can be adjusted to suit both exercise and relaxation."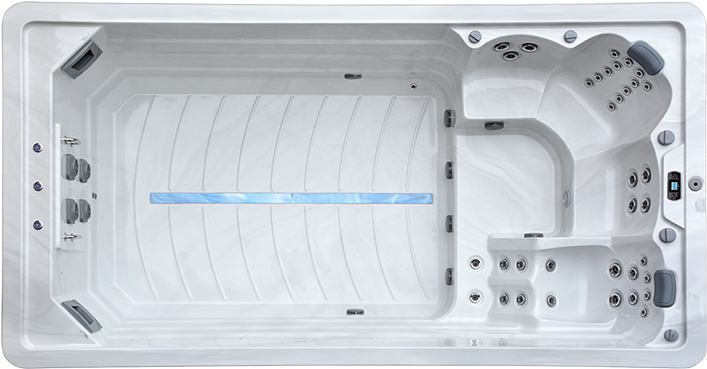 The Aqua Life Swim Spa is a spacious swim spa, plunge pool, hydrotherapy spa and exercise centre combined, offering total fitness and relaxation.
The Atlantis Exercise Pool is a compact yet fully featured dedicated swimming machine. Unlike our combined swim and spas, the Atlantis has no hot tub features whatsoever – this is a swimming pool focused specifically for fitness and training regimes. It is perfect for every kind of swimmer, from beginner to competitive sports person.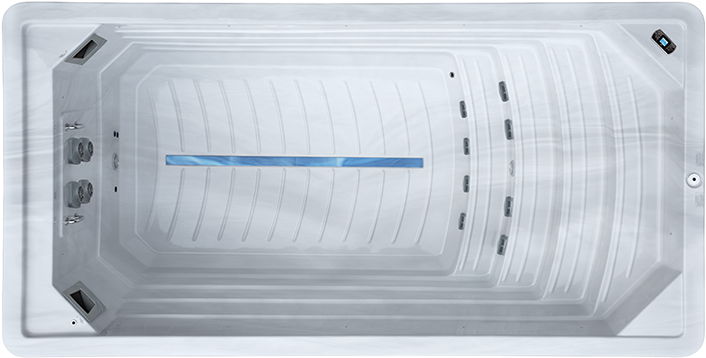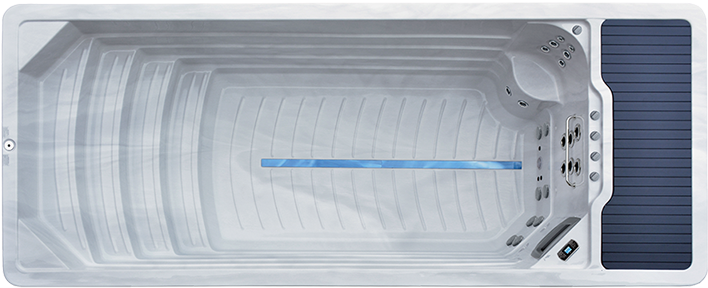 "Experience a perfect combination of power and beauty in the Nautilus In ground exercise pools.
The Nautilus is specifically designed for in ground installtion. Supplied with a watertight sturdy PP plastic plate outer shell and with all working parts, electronics and power supply at the jet end, it is quick and easy to install."
View the Poseidon Swim Spa in action…