Like the orchestral piece of the same name, the Bolero is very French in spirit.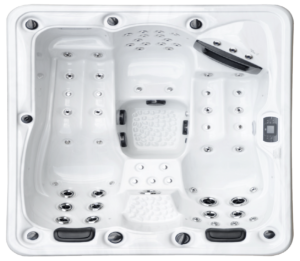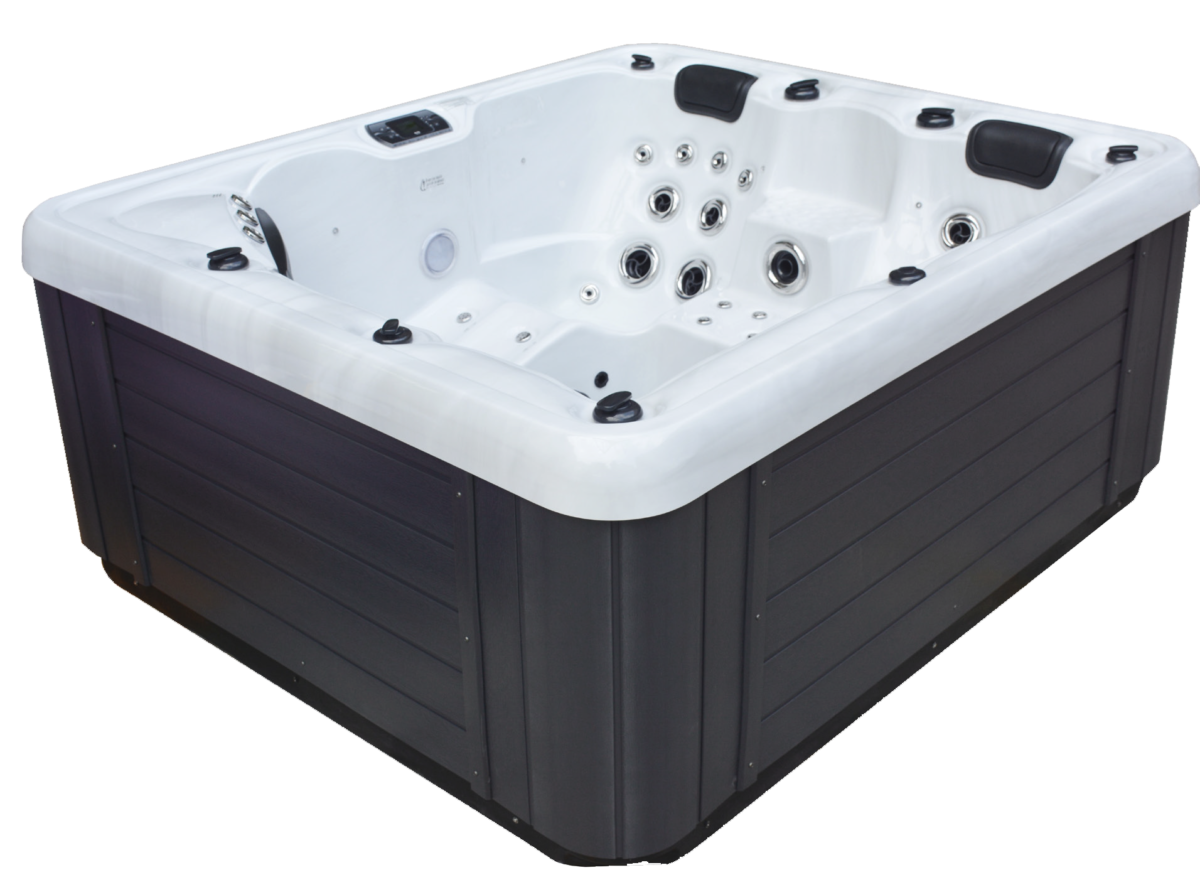 Product Details
With its beautiful design features set in an ergonomic spa shell and cabinet, the Bolero is supremely comfortable when in use. Compact and easy to access via the integral step, the hydrotherapy experience supplied by the Bolero's powerful massage jets is the perfect antidote to the strains and stresses of your busy day.
The Bolero features 17 Air massage jets and 43 powerful hydrotherapy jets with hard wearing stainless steel escutcheons.
Technical Specifications
| | |
| --- | --- |
| Capacity | 1 seat, 2 loungers |
| Dimensions | 2000mm x 1740mm x 820mm |
| Water Capacity | 870 Litres |
| Power Supply | 25 amps |
| Shell | Lucite™ acrylic available in Pearl Shadow, Sterling Silver, Ocean Wave |
| Cabinet | Wood FX low maintenance cabinet in Coastal Grey or Coffeey |
| Weight Dry | 288kg |
| Control System | – |
| Control Panel | – |
| Heater | – |
| Insulation | – |
| Jets | 17 Air massage jets, 43 hydrotherapy jets |
| Lighting | Multi-colour lighting system |
| Pump | 2 high efficiency 3hp Hydro massage pumps |
| Circulation Pump | – |
| Filtration | 2 x 30ft filtration, corona discharge ozone system |
| Ozone System | Corona discharge ozone system |
| Optional Extras | Gecko In.stream bluetooth audio system with shell mounted transducers and sub-woofer. Colour matched steps. |
| Warranty | 8 Year Limited Warranty |
Optional Extras
Cover lifter
In.Stream bluetooth transducer music system
In.Touch remote communication system
Colour matched steps
Warranty
8 year limited Warranty
Downloads
View the Poseidon Swim Spa in action…