Experience a perfect combination of power and beauty in the Nautilus and Nautilus Pro in-ground exercise pools.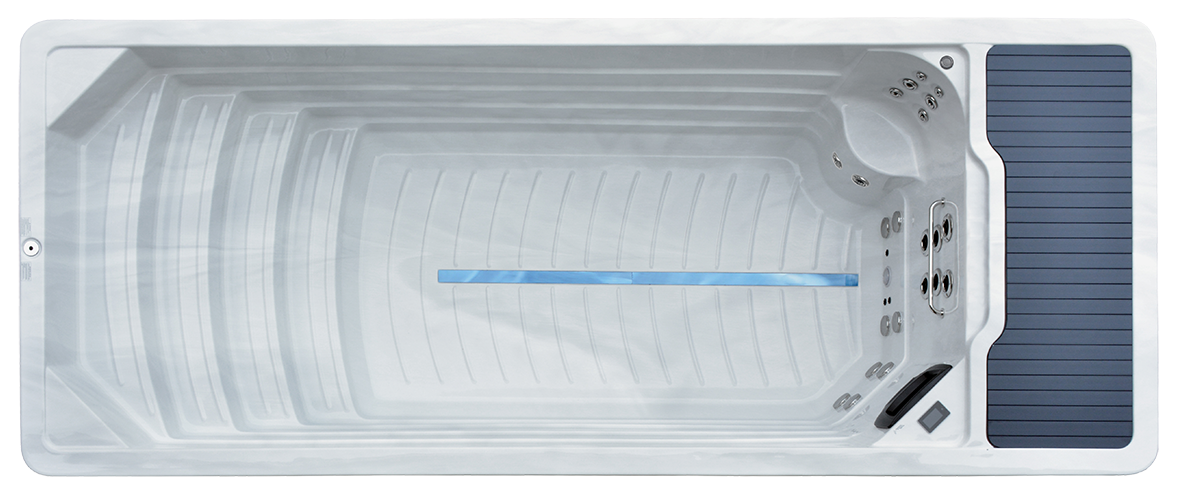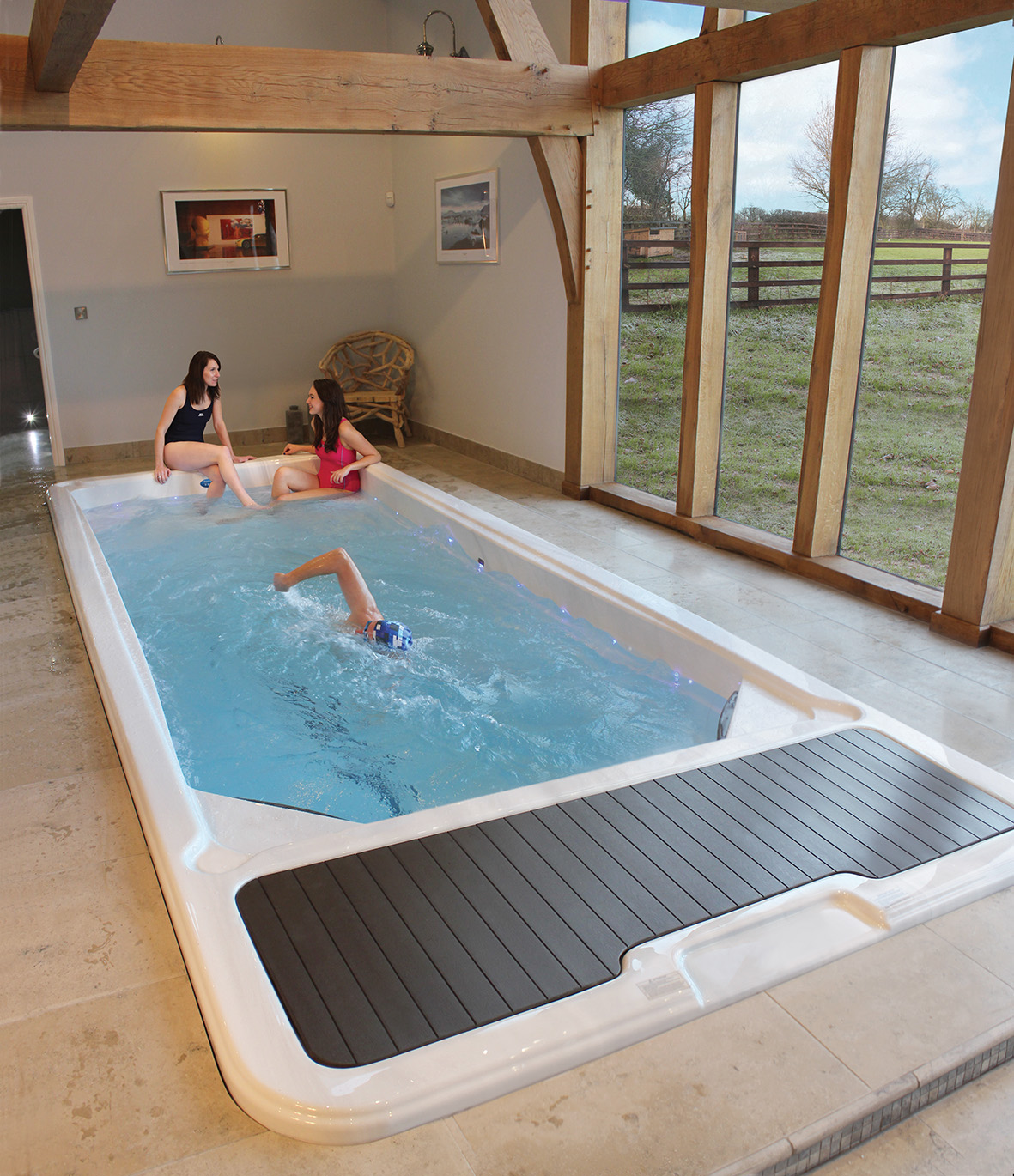 Product Details
Built to provide a pool for competitive swimmers through to family play, the Nautilus is easy to install and own.
The Nautilus offers a huge pool area with a superior depth and width and a smooth, turbulence-free swimming experience. Power is provided by six counter current jets generating a force of up to 2,200 gallons per minute of water output.
With an ultra efficient heating, filtration and corona discharge ozone system, the water is always warm and crystal clear and ready for a swim anytime.
The Nautilus is specifically designed for in ground installation. Supplied with a watertight sturdy fibre glass outer shell and with all working parts, electronics and power supply at the jet end, it is quick and easy to install.
The Nautilus makes in-ground installation a doddle with an innovative service hatch for easy access of working parts for maintenance.
The service hatch allows for the pool to be installed into a rectangular pit and then back filled, saving thousands of pounds on traditional in ground installation costs.
Technical Specifications
Dimensions

5850mm × 2350mm × 1520mm

Swim system


6 powerful round counter-current jets with 2,200 gallons perminute power output

Water Capacity
9,900 litres
Power Supply

45 amp

Shell

Aristech, Anti-slip pool floor, Steps allow entry from three sides

Cabinet

Maintenance free UV resistant synthetic wood in Coffee or Coastal Grey

Cover

Fully insulated, heavy-duty humpback or roll up thermal cover in choice of coffee or grey vinyl

Weight Dry

1,299kg

Control System

IN.YE5+IN.K1001 +3KW

Heater

3kw heater

Insulation

100mm 2lb closed cell foam, plus reflective insulation boards fitted to all sides and floor, with airtight heat lock cabinet

Jets

6 counter current jets producing up to 2,200 gallons output per minute

Lighting

Underwater, multi point perimeter and bar top LED lighting system

Pump

10 speed variable speed drive: 2 x 3.5hp variable speed pumps, 2 x 3hp one speed pumps

Circulation Pump

dedicated 1hp circulation pump

Filtration

4 x 25 sq ft filtration with top loading cartridges

Ozone System

Corona discharge ozone system

Audio System

in.Stream bluetooth transducer music system

Optional Extras

For complete control from anywhere in the world add the IN.TOUCH 2 remote Wifi communication system (optional £395)
Colour Matched Triple Steps £300
Single Stainless Steel Support Bar £125
Super Swim Pro Swimrod system inc stainless steel base

Warranty

8 Year Limited Warranty
Optional Extras
Colour Matched Triple Steps
Single Stainless Steel Support Bar
Swim Pole system inc stainless steel base, fit during install 
Roll Up Cover
4 Seasons Enclosure
Transducer speaker music system with sub woofer and IN.STREAM blue tooth 
For complete pool control from anywhere in the world add the IN.TOUCH remote wifi communication system
Warranty
8 year limited Warranty
Downloads
Nautilus Installation Instructions
View the Poseidon Swim Spa in action…