In 2002 we developed 4 unique self-contained exercise pools with Rio Plastics of Texas, the smallest 15ft and the largest 19ft 6″, in a range called Rapid River. The advantages of our design enabled our first customers to enjoy the benefits of swimming in their own garden, in a single, compact unit which could be delivered, moved and relocated. In 2002 having the pumps and control equipment cleanly fitted inside the pool was cutting edge!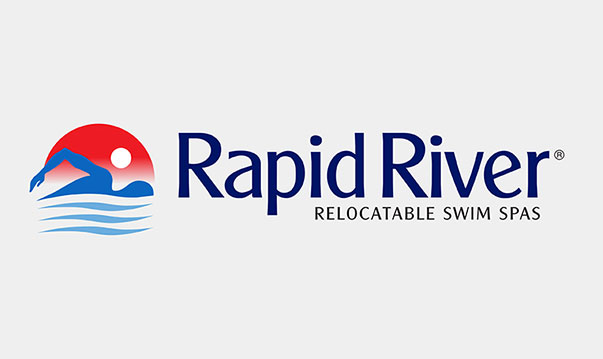 In 2004 we started production of exercise pools in a 5000sq ft factory in Chelmsford Essex. we further developed the range to include the Aqua Pro which spawned the current Riptide Super Pro pool, the most powerful turbulence and bubble free exercise pool made anywhere in the world. Purchasers of the Aqua Pro included UK prime ministers, Triathletes and Olympic swimmers. Between 2002 and 2010 over 800 units were sold across Europe.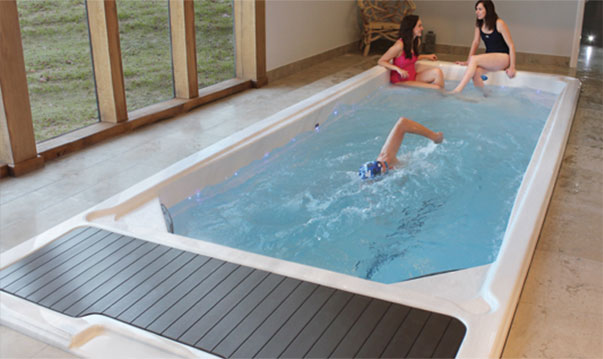 The development of Riptide was always about performance, swim experience, good exercise and robust products. Riptides pools tick every box there, but a new market was emerging which was not 100% swim orientated. New customers were looking for exercise, but also looking for a hot tub to relax in within the same pool. So we set about developing a new range to include spas built into the swim area.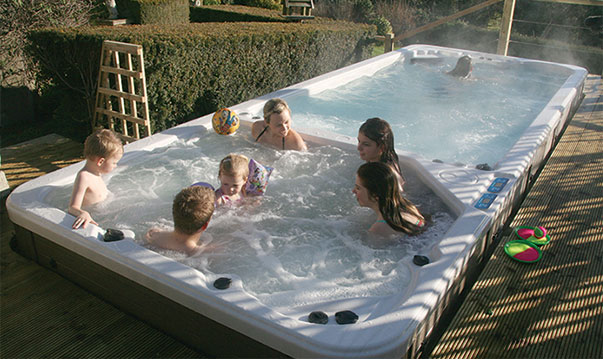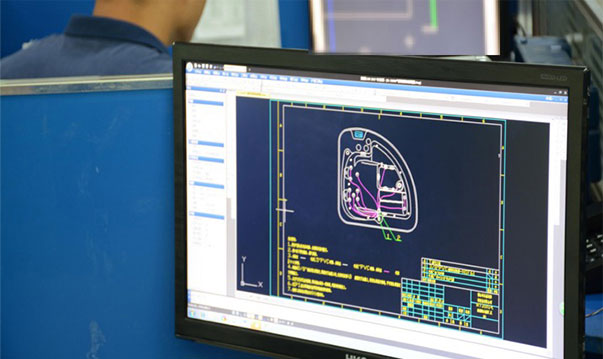 When investigating manufacturers for Riptides new designs we were quickly left in no doubt that the only country with companies able to make pools to our specifications, within the margins that are essential to be competitive, was China. A long time was spent contacting manufacturers initially via the internet, discussing design specs and getting a feel for which companies to visit.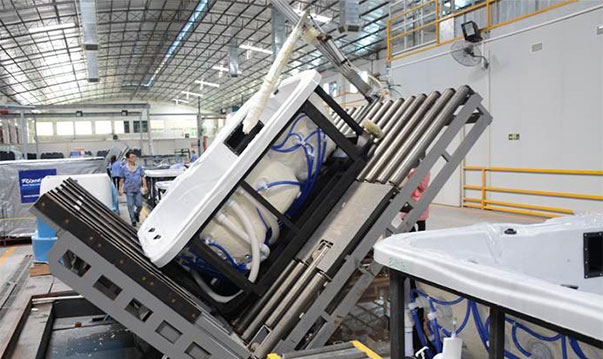 A month was spent in China meeting manufacturers, inspecting factories and following up on their references, which resulted in a co-operation to develop 6 unique moulds for Riptide Swim Spas. Most importantly, every aspect of production has been under the microscope to ensure that the quality of manufacture is the best it can possibly be, and that Riptide swim spas are robustly made, economical to own and fun to use all year round.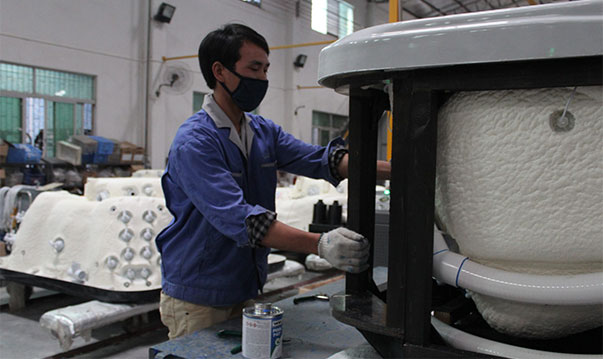 All production is now moved to our partner factory in Guangzhou and both the swim spas and Exercise pools are now made and shipped from the one plant which helps and streamlines our distribution.
After 15 years designing swim spas and Exercise pools Riptide Pools Ltd enters into a new agreement with our partner factory CRYSTAL ISLAND HEALTHWISE to invest in Riptide Pools Ltd and to develop 24 unique moulds for hot tubs & spas.
We launched the Urban Lite and Prestige Ranges in January 2017 and added Heritage and Starlight in June the same year.
In the photograph to the right is our factory on a recent employee family fun day. Family is an important part of Riptide Pools Ltd.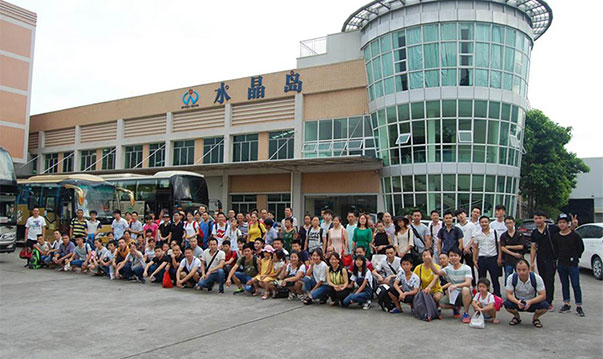 Riptide spas® Brand introduced patent design 3″ turbo swim jets and inverter system and take swim experience to the next level.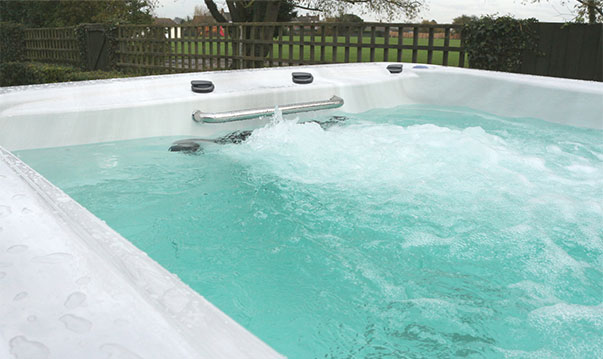 Riptide spas® Brand products are enjoyed across Europe, Australia, North America etc and trusted by hundreds and thousands customer globaly. We are confident a Riptide Hot Tub or Swim Spa will exceed all of your expectations and give you many years of pleasure and enjoyment at a price that will make you relax.