We pride ourselves on producing world class products, delivering a first class after-sales service and unbeatable customer care.
We want you to enjoy your swim spa, exercise pool or spa with the knowledge that you have the support from a company that truly cares about it's customers, especially after your initial purchase!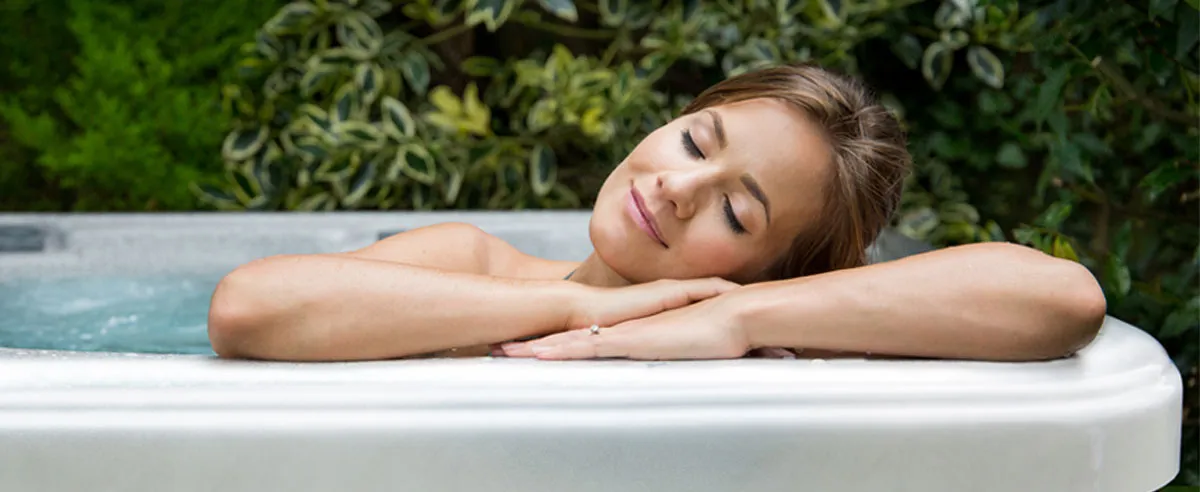 Every pool in the Riptide range features a superior acrylic shell, with closed cell 21b foam for insulation. All components fit snugly inside a galvanized frame with stainless steel cabinet fixings. Our pools have some of the highest specifications of any swim spas in the world!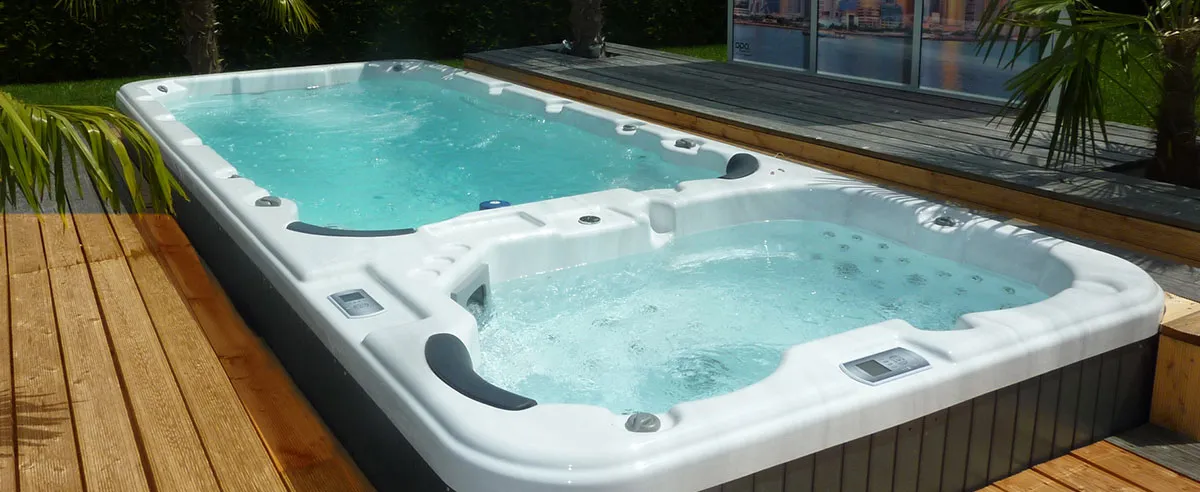 Ergonomic seats & invigorating hydrotherapy jets
With smooth contours and gently supportive seats, every lounger and seat is designed for ultimate comfort and to allow your body to settle and relax. Each stainless steel hydrotherapy jet is positioned perfectly to loosen the tightest knots in your neck and shoulders, low back, legs and feet.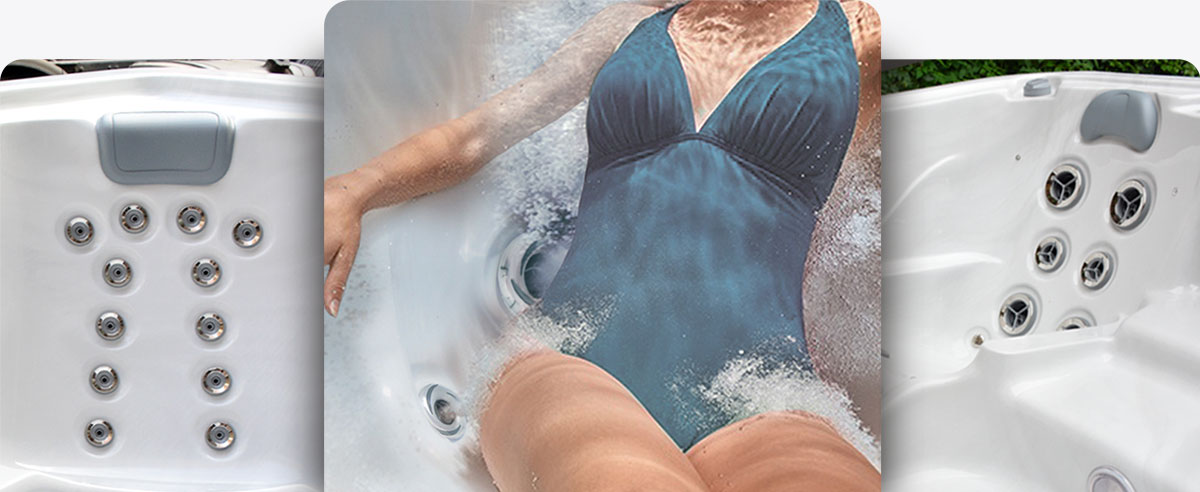 After years of development and testing, Oasis Turbo Swim Jets have a smooth continuous flow, with the resistance required to provide an unparalleled swimming experience.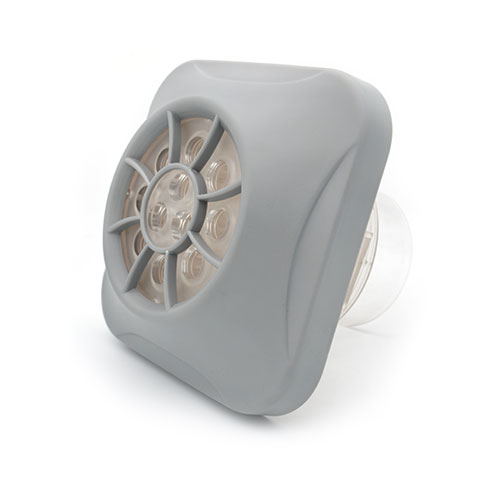 OASIS revolutionary patented 3-inch turbo swim jets provide a smooth and no-turbulence swim current, combined with a unique extra depth design, great for exercise and fun for the whole family.

More heat can be locked without frequent heating.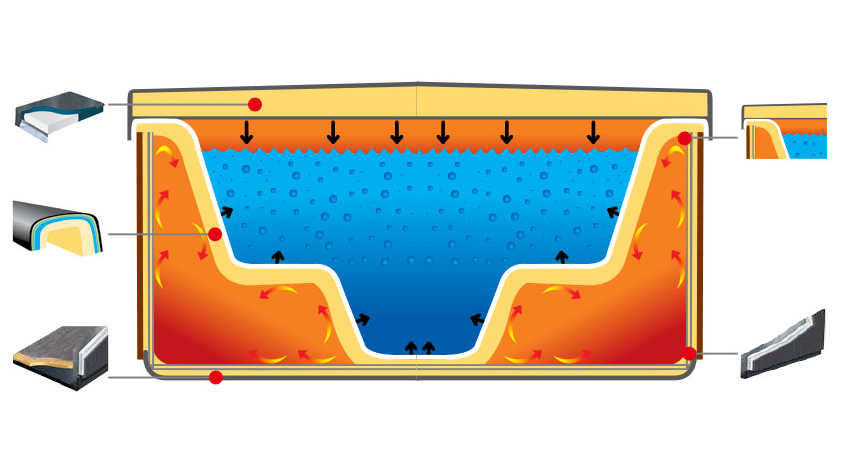 Lockable cover with high density insulating foam stops heat loss from above
Totally insulated with multiple layers of foam to stops heat loss through the spa shell 
wrap around abs base plus extra insulation stops heat loss into the ground
"No Gap" cabinet keeps heat in and cold air out
Insulated cladding plus extra insulation stops heat loss from the cabinet
Keeping your spa water clean, clear and balanced can be simple and easy, Oasis spas model features anti-Microbial filter cartridges, an easy care CD ozone, helping to Kill Germs and break down body oils for reduced chemical usage and crystal clear water.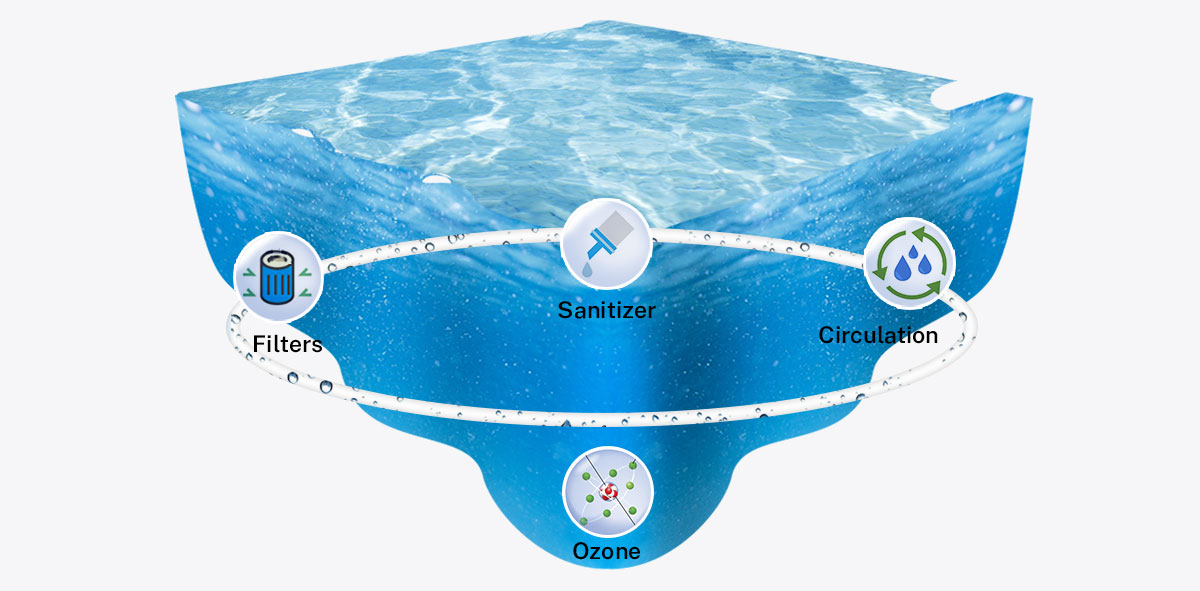 The benefits to your hearin emu welt-being
Promotes weight loss
In clinicai studies patients who use hot tubs lost an average of 3.5 pounds in weight without any new diet or physical exercise programmes.

In short, the weight loss resulted from the hot water massage simulating the effects of exercise. on the muscles.
Sleep more soundly
No more counting sheep! According to the National Sleep Foundation, 30 million Britons suffer from mild to chronic insomnia and other sleep disorders.
A study in the journal 'Sleep showed that soaking in a hot tub prior to bedtime will not only help you fall asleep, but will provide a deeper. more relaxing sleep as the body cools.
Lower diabetic blood sugar levels
A study by the New England Journal of Medicine found that bathing in a hot tub simulates the beneficial effects of exercise.
The result is that patients with type 2 diabetes who soak in a hot tub for 30 minutes a day. 6 days a week for 3 weeks. experience a reduction in blood sugar levels by an average of 13%.
Minimise the pain of arthritis
For people with arthritis. the Arthritis Research Campaign recommends using a hot tubas an excellent way to apply heat to arthritic joints.

Benefits of a soak in a hot tub can include muscle relaxation. decreased pain and joint stiffness and greater ease when performing exercise and daily activities.
Lowers blood pressure
A recent study for the Mayo Clinic recommended that relaxing in a hot tub can be beneficial for heart disease patients.

The study showed that relaxing in a hot tub is less stressful on the heart and more beneficial than working out on an exercise bike! The study also demonstrated that soaking in the hot tub for as little as 15 minutes will lower bleed pressure.
Stress relief
Stress results in muscle tension, headaches, fatigue and soreness. Regular Hot Tub use, through a combination of buoyancy, heat and massage relieves tension and stress.

Buoyancy eases pressure in joints and muscles, while heat increases blood flow to muscles and accelerates healing. Additionally, Hot tub jets provide therapeutic massage, stimulating the release of endorphins, which are the body's natural painkiller.