The Swim Rod system is an aftermarket alternative to more expensive counter-current jet swim spa systems. The device is a little like a very strong and sturdy fishing pole, which attaches to the shell or perimeter of your pool, and is anchored at 45 degrees to the back of the swimmer. The swimmer is tethered with a strong, elasticated line via a comfortable Velcro belt which is secured to the swimmer's waist. The result is an incredible swim experience, where you can swim as hard or slow as you like in any style, while the Swim Rod keeps you gently positioned in the center of the pool.
High-quality cardiovascular training for the individual, the most demanding athletes, fitness professionals and rehabilitation.
Soft, high-quality PU skin for the seat fantastic riding experience.
High quality stainless steel made.
Easily adjustable for different height.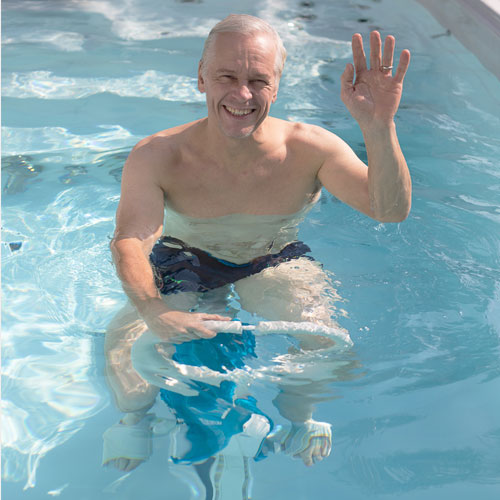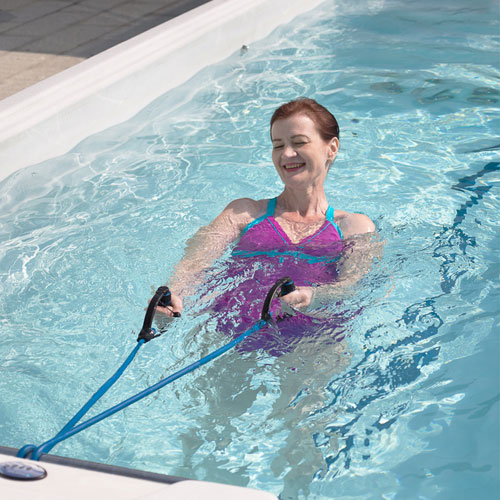 Exercise Bands for resistance training, physical therapy, etc.
Our professional exercise bands help you isolate target muscles more effectively and is perfect for use in group training and strength-conditioning classes, pilates, and physical therapy and rehabilitation.
Extra Hand Rails for Swim Spa and Pool.
These are great to use when you need a break from swimming or can be used to get in and out of the pool.