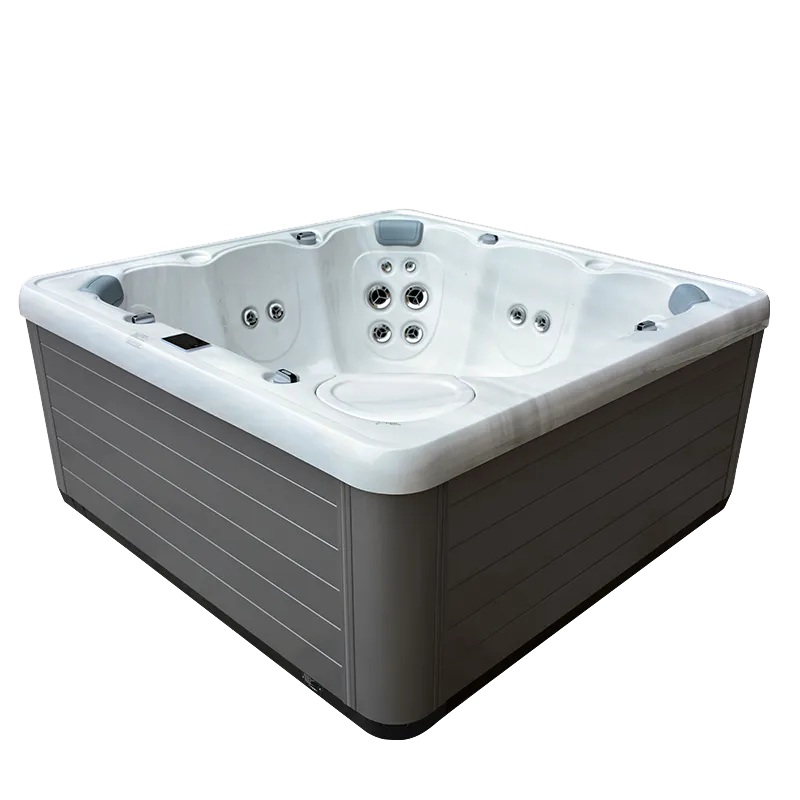 Starlight Stellar Platinum Spa
Starlight Stellar Platinum Product Details
The generously sized seats in the appropriately named Stellar spa feature an array of powerful, controllable hydrotherapy jets plus a relaxing fountain.
With seven spacious seats, the Stellar is large enough to accommodate you and your extended family. With efficient heating and filtration and a stylish aluminium cabinet, the Stellar is the ultimate party hot tub.
Image may show optional extras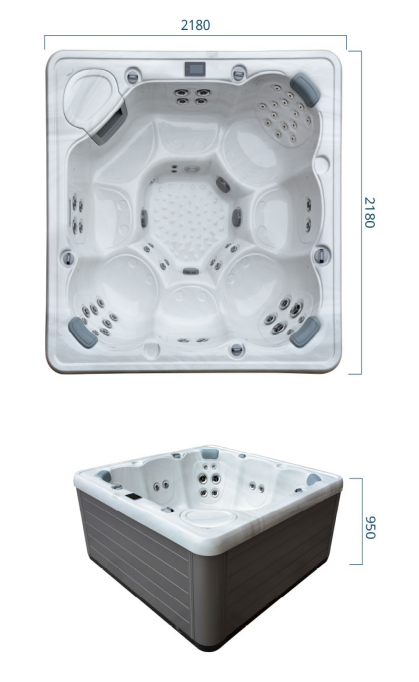 Ultimate massage experience
Managing stress is one of the keys to a healthy lifestyle, relax in comfort, ergonomic seating design in our spa maximize your spa experience.  

Understanding the therapeutic benefits of hydrotherapy and how it relaxes the body and rejuvenates the mind is what makes our Spa a leader within the market. Experience the pleasure of having various hydromassage, feel your aches and pains melt away
Platinum Lock Insulation Power Saving System
More heat can be locked without frequent heating. With a combination of lockable thermo cover with high density insulating foam, "No Gap" cabinet, thick foam, insulated cladding plus high-performance insulation material, well-sealed floor. Riptide spas insulation system ensures minimal heat loss.
ENHANCE EASY WATER CARE SYSTEM
Safe and clear water is essential to your soaking or swimming experience.Enhance easy water care system make safety and water cleaning easy and low cost. It includes high efficiency filter cartridge,high-efficient mixed ozone sterilisation, high flow and quiet circulation pump,helping to Kill Germs and break down body oils for reduced chemical usage and crystal clear water
SMART POWER SAVER CONTROLLER
Gecko IN.K1001 controllers use state of the art technology to manage power use and reduce overall running costs. Gecko full-featured and more responsive colour touch screen display keypad boasts a new state of the art touch screen with more precise fingertip contact areas for accurate target selection, enabling easier and more precise interactions. Operate your spa like operating a smart-phone or tablet.
UNIQUE DESIGN
Every Starlight series models featuring unique cobblestone like design and exterior Aluminum cabinet never seen before.Ergonomic seat design made to suit every body. Choose between bench seating, contoured seating, neck therapy seating and recliner lounges in various depths to suit your mood and body size
SUPER TOUGH CONSTRUCTION
Super strong galvanized steel frame. Engineered to support the sides of the spa and every seat to stop stress and flex on the shell. Solid base and bottom drainage for easy of use.
STARLIGHT STELLAR PLATINUM

1 x 3hp(Inverter)+1 x 3hp

High-efficient mixed ozone sterilisation

Multi High-efficient blue filter

Platinum lock insulation system

WIFI/BLUETOOTH STEREO/FULL INSULATION/HEAT PUMP

Product specifications are subject to change without notice to improve reliability,function,design or otherwise.
Our spa come with the dream-time lighting package, including a Large LED Light and water-level perimeter lighting, included with our Platinum Series are back-lit controls, back-lit waterfalls.
With 8 different colour sequences and 4 modes, allowing you to flash, fade and step a kaleidoscope of colours throughout your spa. Pair this with the external corner cabinet light on our platinum models and you are all lit up. Choose a lighter colour spa shell to get the full lighting experience.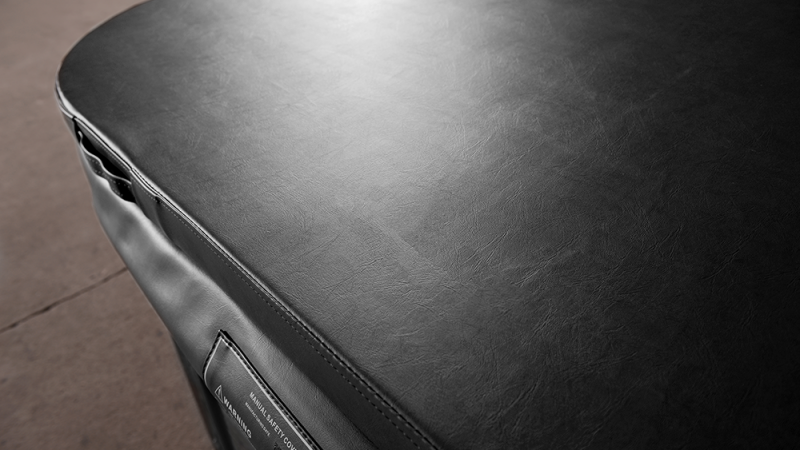 Perfect heat insulation & Energy saving
Manufactured with the highest quality commercial grade materials, providing a strong, durable, lockable safety cover.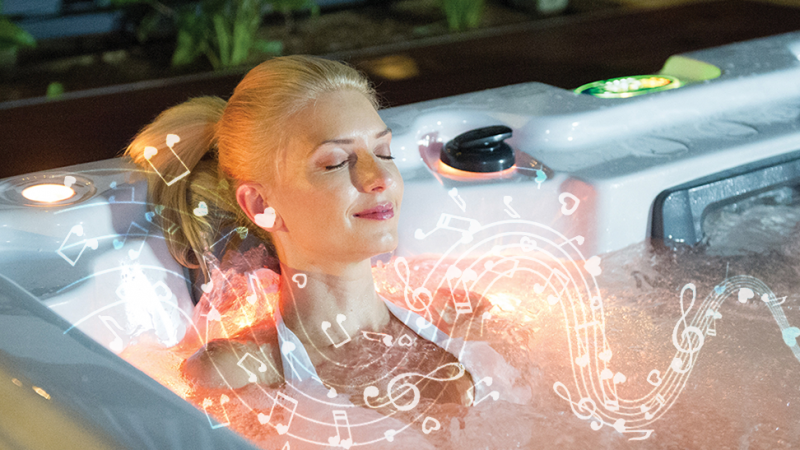 Delivering clean, crisp sound expected by music lovers, in.stream features a Class D amplifier technology to enhance your outdoor audio experience.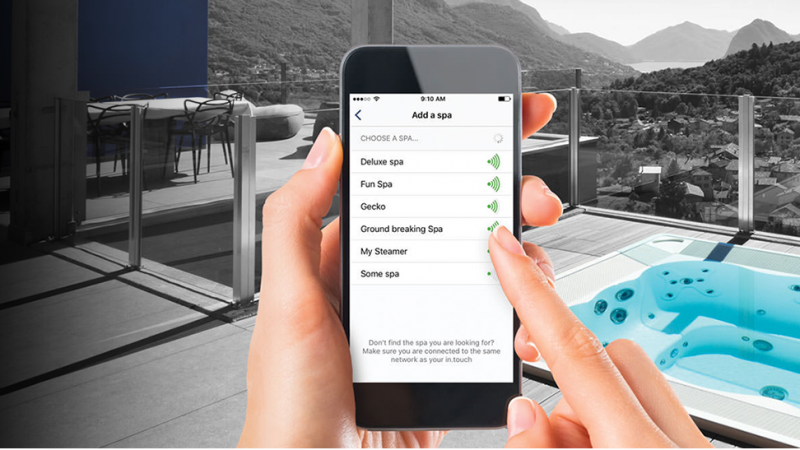 Unlock remote access with android, iphone, ipod or ipad via wi-fi for full spa control from anywhere.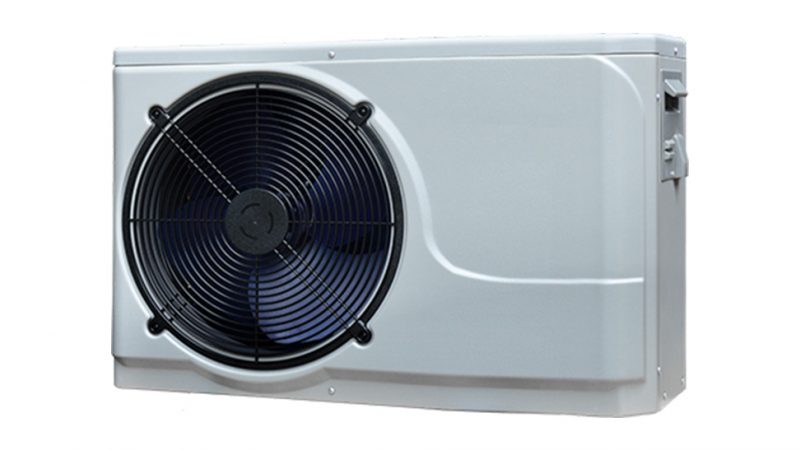 Ready to connect to your pool, this energy efficient alternative can save you up to 75% on heating costs.